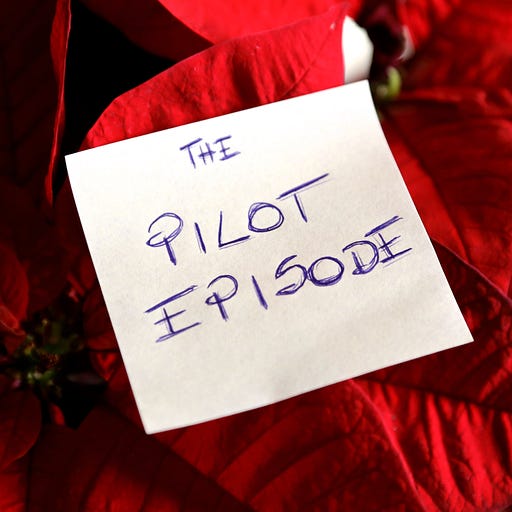 Jan 2, 2021 • 4M
XXVIII. Where it all begins (aka. The pilot episode)
Storie dai Balcani alla vigilia dei 30 anni dall'inizio delle guerre nell'ex-Jugoslavia // Stories from the Western Balkans on the 30th anniversary eve of the Yugoslav Wars
Hi,
welcome back to BarBalkans, the Italian newsletter whose aim is to give a voice to the Western Balkans' stories.
It's January 2021. The waiting is over. We've arrived at the 30th anniversary of the Yugoslav Wars.
For us, something new begins.
What is it?
Find it out here.
---
You're essential
You've been receiving the contents of BarBalkans for months now. I hope you find them interesting, high-quality and useful.
The downside is that there is a lot of work undertaken every week to produce these contents. Looking for sources, reading, studying, interviewing, translating (with support) to upgrade to a bilingual newsletter (Italian/English).
A job well done - always aiming to improve - needs many hours and energy, taken away from free-time. Because this is not a paid job.
It is a pleasure, but it has a cost.
It's costly not to take your eyes off the screen, when the workday at Eunews newsroom ends and the work for BarBalkans begins. It's costly to look constantly for new contacts and to schedule video calls. It's costly to subscribe to newspapers, to keep yourself updated.
It costs nothing to dream of traveling to the Balkans and telling you new stories from the ground. On the contrary, a microphone and a video camera, accommodation and transport do have a cost.
For all these reasons, I kindly ask you to consider the possibility of donating. Click on the image below for more information:
How much is it?
The price of one morning coffee per month.
As we've said many times, you receive this newsletter on Saturday morning, like breakfast in bed. If you want, we can add the cup of coffee.

Otherwise, once per year. The price of one book in 365 days. Even cheaper.

Alternatively, you can donate a one-off amount of your choice. Sky is the limit!
We are in a time of crisis for the journalism business models. In order to find a solution, some of us are adopting a new kind of approach: the readers pay only when and if they want. Just for the sake of letting the project exist. And then let's see what happens!
In any case, the BarBalkans newsletter will be for free. Forever.
Every Saturday morning you will receive the weekly newsletter, whether you have decided to help me financially, or that you are fine for the moment.
However, if you want to support this project - monthly, annually or with a one-off donation - you will receive a gift, in addition to my heartfelt thanks and a constant update on how I will use your money to improve BarBalkans as a journalistic product.
When?
Every second Wednesday of the month.
What?
Haven't you noticed anything different today?
---
From now on
If you decide to support this project, every second Wednesday of the month you will receive an article with a podcast. Let's call it a BarBalcast.
We will take a parallel and slow-paced path. It will be a blast from the past, turning the clock back exactly 30 years.
From month to month, we will find out what was happening - right in that month - during the dissolution of Yugoslavia, from 1991 onwards.
January 2021 like January 1991. The present February like the February of 30 years ago. And so on.
It will take us a while. Ten years, more or less. But you will be able to choose when to get on and when to get off this journey.
As you can see from this pilot, every month we will start with an audio file. A song, a passage from a book, an interview, or something more or less known about this story.
My voice will be the red thread that will unite these fragments.
And then, the written and photographic narrative of that month's key event. An event that we have to know, in order to understand contemporary Balkan history and the present, as we see it now.
Do you want an example?
The pilot is here for you!
---
Independence on the horizon
It's been 10 years since the General Josip "Tito" Broz's death.
The Croatian singer Tajči is on the radio with Hajde da ludujemo, the last Yugoslavian song at the Eurovision Song Contest.
Hajde da ludujemo. Let's go crazy.
Crazy. Maybe this is the perfect word to describe what has been happening since May 1990.
In Slovenia, Croatia and Bosnia the Yugoslav People's Army is starting to empty the weapons stores accessible to allies that may become soon enemies.
Belgrade is scared that these three Republics will transform the Territorial Defenses into their future national armies' pivots.
In Croatia and Bosnia, the Army succeeds.
On the other hand, Slovenia is already making its way. As in Bruce Springsteen's Independence Day.
In September, the Slovenian minister of Defense, Janez Janša (today's prime minister), has already assembled an army of 20 thousands men and taken possession of about 5 thousands artillery pieces from the Territorial Defense. Moreover, he is buying other weapons from abroad.
Belgrade pretends not to see. Because of necessity and convenience.
Between May and September, the president of Serbia, Slobodan Milošević, decides to leave Ljubljana to its fate. None of the countermeasures - such as the arrest of the president of Slovenia, Milan Kučan - has actually been implemented.
Slovenia is the most peculiar among the Republics, geographically and culturally speaking. Slovenes feel like they belong to Mitteleuropa, more than to the Balkans. They call the other Yugoslav peoples "southern brothers", in a derogatory way.
Milošević's nationalism says that "where there is a Serbian grave, there is Serbia". And there is no trace of Serbian graves in Slovenia. Nothing to defend is left in Ljubljana.
On the contrary, Belgrade only stands to gain from the catchphrase "one people, one State". As the Slovenes claim their State, the Serbs of all Yugoslavia should have the same right to live in a single State.
The dissolution of Yugoslavia is beginning to suit the nationalist needs of the entire peninsula.
Ljubljana is the fastest runner.
On December 23, 1990, an independence referendum is held in the Republic of Slovenia.
Nine out of ten voters go to the polls. It's a plebiscite: 94.71% in favor, 4.29% against and the remaining 2% casts invalid ballots.
From now on, the Slovenian authorities will try to create an independent and sovereign State, within the Yugoslav Confederation or outside of it.
They will have 6 months to achieve it.
The official dissolution of Yugoslavia has begun.
The Ten Years' War has begun.
---
Pit stop. Sittin' at the BarBalkans
We've arrived at the end of this special piece of road, a glimpse of the intimate story that we will follow together, if you want to join.
But now, as usual, we deserve a pause at our BarBalkans.
A couple is tending the bar: hostess Arianna and host Claudio (also known as my sister and my brother-in-law).
While we sit down - waiting for the drink - they put a book on the bar: Le tour du monde en 80 verres. Another present to enrich our journey!
They open the book to page 18. It is the section of the Serbian rakijas. The treats are many:
The alembic and the name raki arrived in the western Balkans with the Turks in the 14th century;

It is almost impossible to estimate the annual production of rakija: the domestic distilleries are authorized and almost every peasant family has its own alembic;

Only Serbia has 5 EU Protected Designations of Origin (since 2007). There are at least 10 thousand producers, but only 100 brands are on the market;

A bottle of good rakija costs around 8€;

When you drink rakija, you always have to look your guest straight in the eye. And never ever drink it in one shot!

A Balkan proverb says that "If you don't have rakija with you, you won't be ready for the battle".
With this present in our backpack, let's continue the BarBalkans journey. We'll meet again in a week, for the 29th stop.
A big hug and have a good journey!
---
If this new parallel experience has aroused your interest, let's meet on January 14, the second Wednesday of the month. You can choose what kind of donation you want to make, according to your preferences:
If you want to help me to make this experience grow, you can invite whoever you want to subscribe to the newsletter:
As always, I thank you for getting this far with me, in this trip started six months ago. Here you can find all the English newsletters published in 2020.
I invite you to subscribe to BarBalkans with your e-mail address, to receive the newsletter automatically every Saturday morning:
Pay attention! The first time you will receive the newsletter, it may go to spam, or to "Promotions Tab", if you use Gmail. Just move it to "Inbox" and, on the top of the e-mail, flag the specific option to receive the next ones there.
BarBalkans is on Facebook and Instagram, too! Follow it on the social media to keep you updated on the news of the day.
On the Linktree page you can find a graphically pleasing archive.